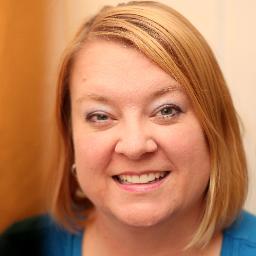 Consulting Services
Dawn is an accomplished education professional with experience in a wide variety of diagnoses and classroom settings. From this extensive background, Dawn provides a broad set of consulting services for both parents and educators.
Free initial parent consultation (up to one hour)
Services starting at $50
Workshops starting at $500 (varies by group size)
Parent Consultation

Meet with parents to discuss their child's diagnosis, IEP, behavior, transitions, and any other concerns. Educate parents on IDEA, IEPs, behavior interventions, and other tips and advice on their child's particular diagnosis.
Diagnostic Testing

Administer and evaluate (grade K - 8) using the Brigance Diagnostic Comprehensive Inventory of Basic Skills. Provide detailed summary of results.
IEP Review

Review of student's current IEP for appropriate goals, measurable benchmarks, accommodations and modifications, etc.
School Meetings

Attend school meetings including conferences, IEP meetings, and transition meetings as an active participant and to advise parents.
Workshops for Teaching Professionals

Teach workshops on Special Education related topics for both General and Special Education professionals.
One on One Instruction

Teach students with various learning challenges using teaching strategies appropriate for each child with the goal of achieving mastery of skills.
Life Skills Instruction

Work with older students and/or adults teaching and practicing the skills necessary to achieve their maximum independence.
"Thank you for helping my mom change my life.
Love, Kaela"
-- Kaela Dutterer (Heidi's daughter)
If you are in the West Central Ohio area and you have a child with an IEP, please call Dawn Gibson!
We hired her this year to go with us to our son's IEP meeting at the beginning of the year and we cannot tell you what a difference we have seen in our son because of the added accommodations that were put into our IEP for this year!! Last year ... there were no "helps" built in to help him achieve the goals they set.
Now this year, Dawn made sure there were steps in place to follow to achieve the goals. Our son, who BARELY passed last year just missed being on the Merit Roll for the first grading period this year!! We are so pleased we can't even begin to express our gratitude!!
If we had only met Dawn 7+ years ago, our lives could have been so much different right now!
-- Brenda Snyder (Chase's mom)
Dawn is one of those one in a million people that truly cares for your child/adult with special needs. She helped our son in so many ways, but most of all she would challenge him, and he enjoyed it.
She helped guide us through IEP laws and guidelines, (I thought I knew it) and was willing to speak up in the IEP meetings on behalf of him.
I would highly recommend her.
-- Ina Warrick (Keith's mom)
Incredible job working with my daughter! Truly an encouragement to me.
-- Amy Crain (Diana's mom)
Dawn has an amazing ability to connect with my children and put them at ease.
My son struggles with anxiety, yet always enjoyed Dawn's reading class. He is now reading for enjoyment!
Dawn has also been a great help advocating for my daughter.
If your child has special needs or struggles with school, Dawn is the person to contact.
-- Cindy Deardurff (Leah and Hunter's mom)
Dawn tutored my two sons with learning disabilities. She did an excellent job not only helping them both in reading skills, but in gaining confidence in themselves.
Particularly one son who has dyslexia. When he began the school year, he was in a second grade reading level. By the start of the next year, he read his first chapter book!
I am so thankful for Dawn's help!
-- Tonya Augsberger (Levi and Jesse's mom)