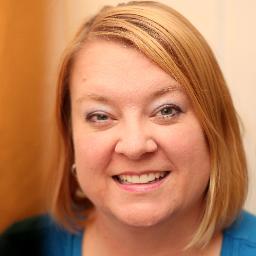 About Dawn Gibson
Dawn is a lifelong advocate for people with special needs.

She grew up, and has many fond memories of her aunt, who had a cognitive disability. In high school, she babysat children that had various intellectual and physical disabilities, and also completed an independent study her senior year, being an assistant in a preschool special education classroom. During summers, between her years in college, she was a camp counselor, and group home assistant for adults with developmental disabilities. Her entire adult life has been focused on teaching and advocating for children with special needs, as well as working with parents, therapists, and other teachers and school administration.
Personal Bio
Dawn was raised in rural Maryland, surrounded by soybeans and cows. She attended college in east Tennessee. After graduation she chose to stay, and called that state home for the next twenty-three years. In 2009 the family moved to Ohio, where it is not unusual to see the neighbor's rogue llamas munching on the front yard, or stopping to watch a family of deer gliding over the back fence.

In her spare time, Dawn loves to read, snap pictures of rural Ohio scenery, and peruse antique stores and flea markets. She finds joy in the daily chores, caring for the family's dogs, cats, chickens, and horse. You can find her blogging about life over at https://gibsongirl247.wordpress.com/.
Professional Education / Certifications
Bachelor of Science in Special Education, Carson-Newman University, Jefferson City, TN, 1986-1990
Ohio Department of Education Intervention Specialist Professional License
Highly Qualified Educator as required under No Child Left Behind Act of 2001
Formerly certified in Therapeutic Crisis Intervention
Professional Experience
Independent Consultant, 16 years (2007-present)
IDEA and the rights of your child
Writing effective IEP goals
Participating in IEP meetings
Teaching children and parents
Life skills and transition plans
Diagnostic testing
Home Instruction, 13 years (2010-present)
Teach homebound middle and high school students
Special Education Teacher, 33 years (1990-present)
Member of Autism Peer Advisory Review Board, Knox County Schools, TN
Self-contained Comprehensive Developmental Classroom (CDC)
Satellite Classroom, Alternative School
Mentor to Special Education teachers in district schools
Job coach for high school special education students
Excel in writing and implementing relevant, measurable IEP goals
Contact...
Reach out to Dawn » for consultation and help and for practical answers if you have a newly diagnosed child.
Join the Parent Support Network » to find answers and encouragement from parents and professionals who understand the challenges you face.
Or, just click any of the social media links at the bottom of the page.